Clients occasionally ask, "are there any EMDR therapy side effects or dangers of EMDR therapy?'. I am tempted to answer, "Yes, you may stop feeling so miserable and distressed."
There will be the side effect of a manageable increase in emotional distress during the session. After all, the reason you are seeing an EMDR therapist is to target traumatic experiences.
However, if we measure distress on a scale from 0 to ten, where 0 is feeling no distress and ten is feeling so bad you need to run out of the therapy room, the sweet spot to start EMDR is about a six or a seven.

An accredited EMDR practitioner can help you carefully control in the hands of an accredited practitioner, so you don't slip over into "flooding", which is getting overwhelmed with traumatic memories and emotions. A good therapist will let you stop, take a break and relax until you are ready to process again.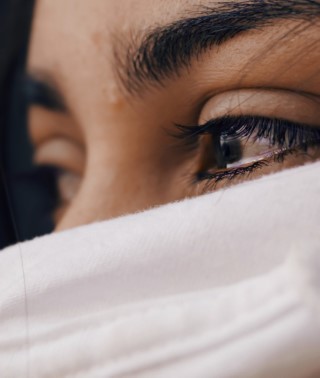 Photo by Luis Galvez on Unsplash
If traumatic memories are too overwhelming, a skilled therapist may use a different protocol like Flash EMDR. With Flash EMDR, you briefly recall the traumatic memory and imagine your safe place for most of the session, yet processing of traumatic memories still occurs.
Unlike other therapies that deal with trauma, you do NOT have to recall every detail and repeat them to the therapist repetitively. In EMDR therapy, you only briefly remember an upsetting reminder and then focus on the bilateral movements and emotions until they subside in intensity. Eventually, the recall of the incident will trigger no too little emotion.
Significant EMDR therapy side effects…
The most significant side effect of EMDR therapy is that you will feel tired after about 10-15 minutes of processing. I explain to my clients this is a good thing as your amygdala is now giving up hoarding the old distressing memories and allowing the rest of the brain to process them naturally.
Fortunately, a few minutes after bilateral movements stop and you stand up, the exhaustion disappears. I usually invite my clients to have a cup of tea in a small lounge to settle themselves; most are happy to go on their way.
Occasionally, a handful of clients have experienced lightheadedness, but this is rare and quickly alleviated by taking a break.
During the session, you may recall earlier traumatic memories, and a skilled therapist will help process these during the session or give you the tools to deal with these until the next session. If you want to know why we recall other memories, a good article is How Does The Brain Organize Memories Across Time?
What to expect after EMDR therapy
Another side effect of EMDR therapy is that you may have more vivid dreams for a night or two. Vivid dreams are a good thing as your brain can now process the remnants of the traumatic memories and finish what the EMDR session started. If you suffered nightmares before therapy, these usually disappear or lessen.
After EMDR some clients feel a bit vulnerable or teary the next day. This is rare but understandable as you have processed something that has dominated your mental health for a long time. These feelings mostly pass within a day or two, and if they don't, your therapist will have processes to help you get through this.
Most importantly, if you have any questions about the dangers of EMDR therapy, ask your therapist before you start. An experienced therapist can work hand in hand with your doctor or psychiatrist to use medication or management techniques to keep you safe and help ease you through the process.
A good tongue in cheek article is 35 LIFE CHANGES THAT CAN HAPPEN AFTER EMDR EYE MOVEMENT THERAPY SESSIONS
I look forward to hearing from you.
Kind regards,

Desne Doman
Clinical Psychologist MAPS
EMDR Accredited Practitioner.